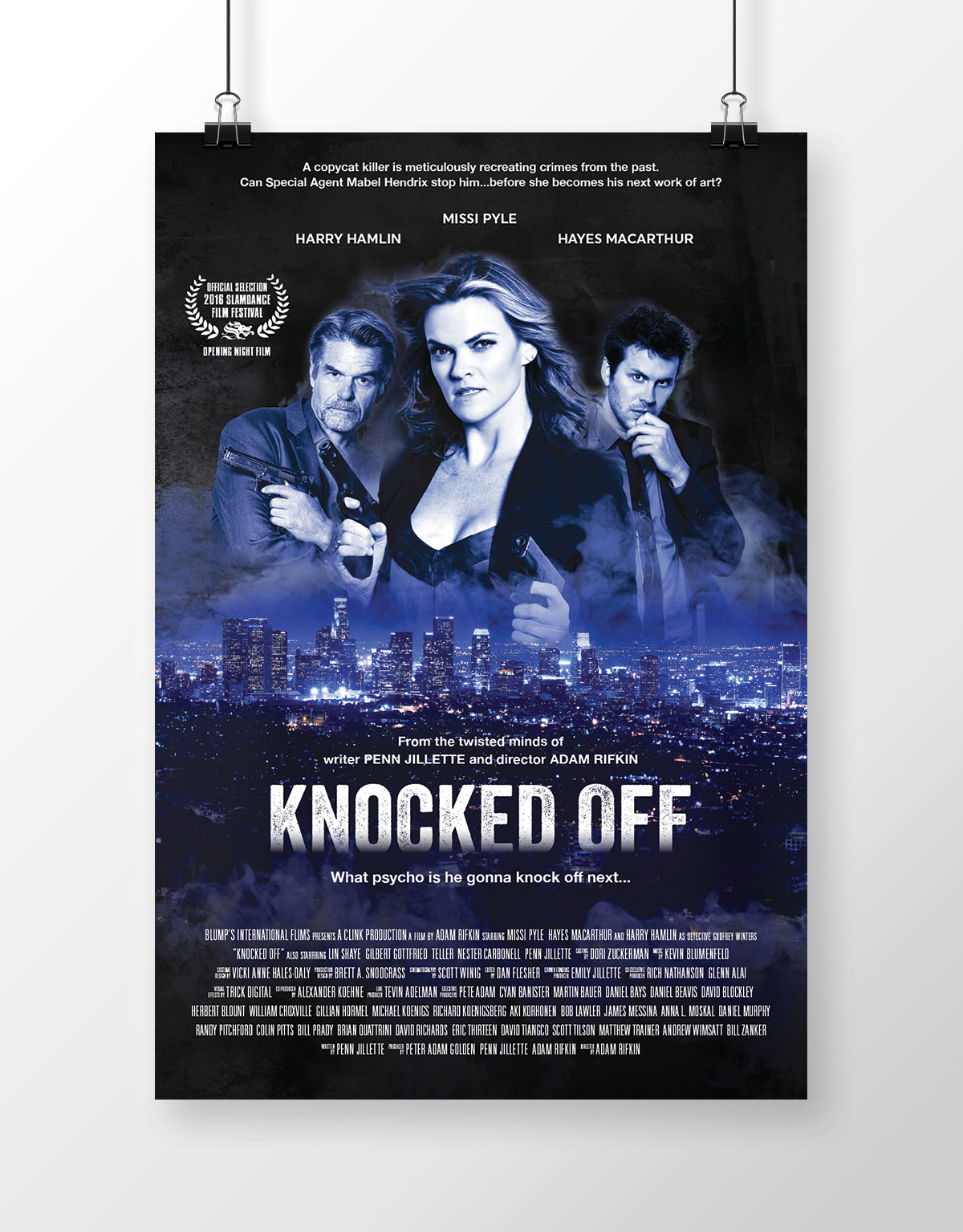 Creative Direction: Adam Rifkin
Art Direction / Design: Eric Krueger
Actor Portraits: Justice Howard
"The ultimate 'meta movie', DIRECTOR'S CUT is an insane, cinematic sleight of hand trick that reflects on itself, much like the stage persona of its co-star and creator, world famous illusionist Penn Jillette. Here, teamed with acclaimed Director Adam Rifkin, Jillette conjures a mind bending, genre-defying movie-within-a-movie mash-up that's part narrative thriller, part docu-mental-case. Starring Missi Pyle, DIRECTOR'S CUT is about a cineaste stalker who kidnaps his favorite actress and forces her to star in his amateur movie. The madness that unspools behind the scenes will leave you reeling."
The initial need was to design a '90's inspired thriller/action movie poster for the movie within the movie, Knocked Off. This, in and of itself, was a great genre exercise, but then I was tasked with completely defacing this poster to create the actual movie, Director's Cut's poster, which is a perfect representation of the wacked out perfection that this movie is.